Supporters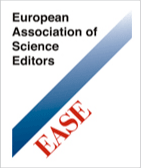 The European Association of Science Editors (EASE) is a non-profit membership organisation for people interested in science communication and editing.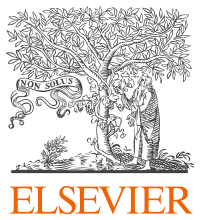 Elsevier is a world-leading provider of information solutions that help you make better decisions, deliver better care, and sometimes make groundbreaking discoveries in science, health, and technology. It provides web-based, digital solutions and publish over 2,500 journals and more than 33,000 book titles. Recently, it launched the Reviewer Recognition Program, which aims to engage and reward reviewers.

PEERE works in partnership with BioMed Central and Springer, both of which are part of Springer Nature. Springer Nature is a leading global research, educational and professional publisher, home to an array of respected and trusted brands providing quality content through a range of innovative products and services. Springer Nature is the world's largest academic book publisher, publisher of the world's most influential journals and a pioneer in the field of open research. The company numbers almost 13,000 staff in over 50 countries. Springer Nature was formed in 2015 through the merger of Nature Publishing Group, Palgrave Macmillan, Macmillan Education and Springer Science+Business Media.
Established in 1807 when Charles Wiley opened a small printing shop at 6 Reade Street in lower Manhattan and after the acquisition of the UK-based Blackwell Publishing in 2007, Wiley is now one of the world's foremost academic and professional publishers.
The Royal Society is a Fellowship of many of the world's most eminent scientists and is the oldest scientific academy in continuous existence. Founded in 1660 with a Royal Charter from King Charles II we are the independent national academy of science for the UK and the Commonwealth, dedicated to promoting excellence in science.

PRE (Peer Review Evaluation) is a non-profit organisation that provides services designed to support and strengthen the peer-review process. PRE-val verifies for the end user that content has gone through the peer review process and provides information that is vital to assessing the quality of that process.