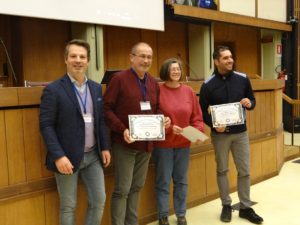 The award for the best "PEERE International Conference on peer review 2018" poster went to Luca Longo (University College Dublin), Olgica Nedic and Aleksandar Dekanski (University of Belgrade) for the poster entitled "How mental workload affect the peer-review task".
The award included a book voucher of 150 Euros kindly offered by Wiley.
Congratulations to the three authors!