The awa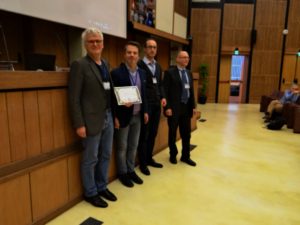 rd for the best "PEERE International Conference on peer review 2018" paper went to Peter Van Den Besselaar (Vrije University Amsterdam), Ulf Sandstrom (KTH Royal Institute of Technology) & Helene Schiffbaenker (Joanneum Research) for the paper entitled "Using linguistic analysis of peer review reports to study panel processes".
The award included a book voucher of 250 Euros kindly offered by Springer Nature.
Congratulations to the three authors!